Description
TONYMOLY Intense Care Gold 24K Snail Serum 35ml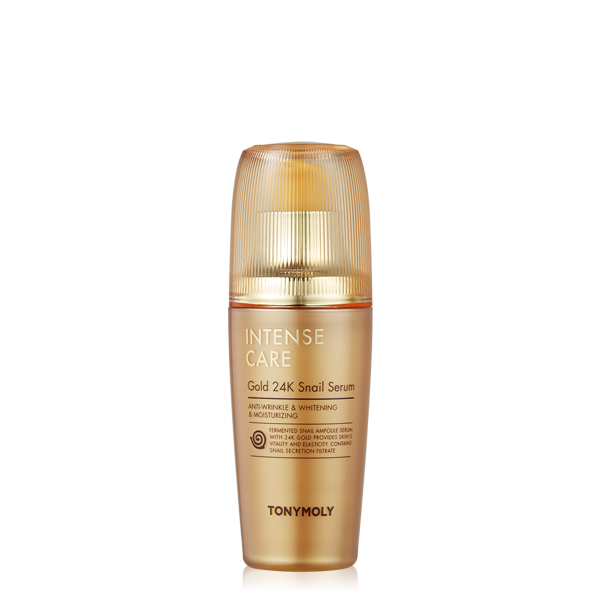 Features
Transparent nutrition serum with evenly distributed gold!
Gifts a smooth face line with elasticity/whitening care with fermented snail mucus and ginseng callus extract.
Complete healthy and firm skin with nutrition-full ampoule serum
16 kinds of eco-friendly natural complex and 20% moisturizer is absorbed to the dry and rough skin moist
and smooth and tends the skin moist and firm.