Description
Product Details
1. Green tea mist perfect for parched skin
Beauty Green Tea is 3.5 times more enriching than its predecessor with 16 kinds of amino acids to help restore clear and dewy skin.
2. Luxurious and cooling spray to deliver rich moisture evenly when sprayed on dry skin
Provides immediate moisture and a soothing relief to the skin with each spray.
3. Mild Ethanol-free mist
Mild ethanol-free formula brilliantly hydrates and calms skin that becomes flushed under strong sunlight.
INGREDIENT STORY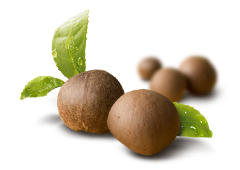 'Beauty Green Tea', the ingredient born for the skin from Jeju
innisfree No. 1, "Beauty Green Tea", a specializing moisturizing ingredient developed after the study of 2,401 Korean green tea varieties.
We started research to find moisture for ideal skin condition, and created Beauty Green Tea containing high amino acid excellent for hydration and moisture.
Fundamentally renewed Fresh Green Tea Water 2.0™ by double squeeze method
Fresh Green Tea Water 2.0™ is made by extraction of nourishing ingredients of fresh beauty green tea leaves. It is fundamentally different green tea water of 3.5 times more enriched than the original with 16 kinds of amino acids, and provides excellent moisturizing benefits to the skin.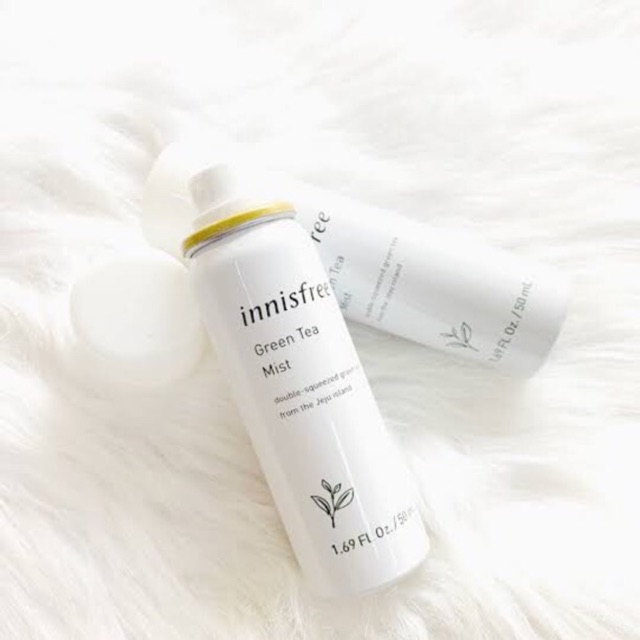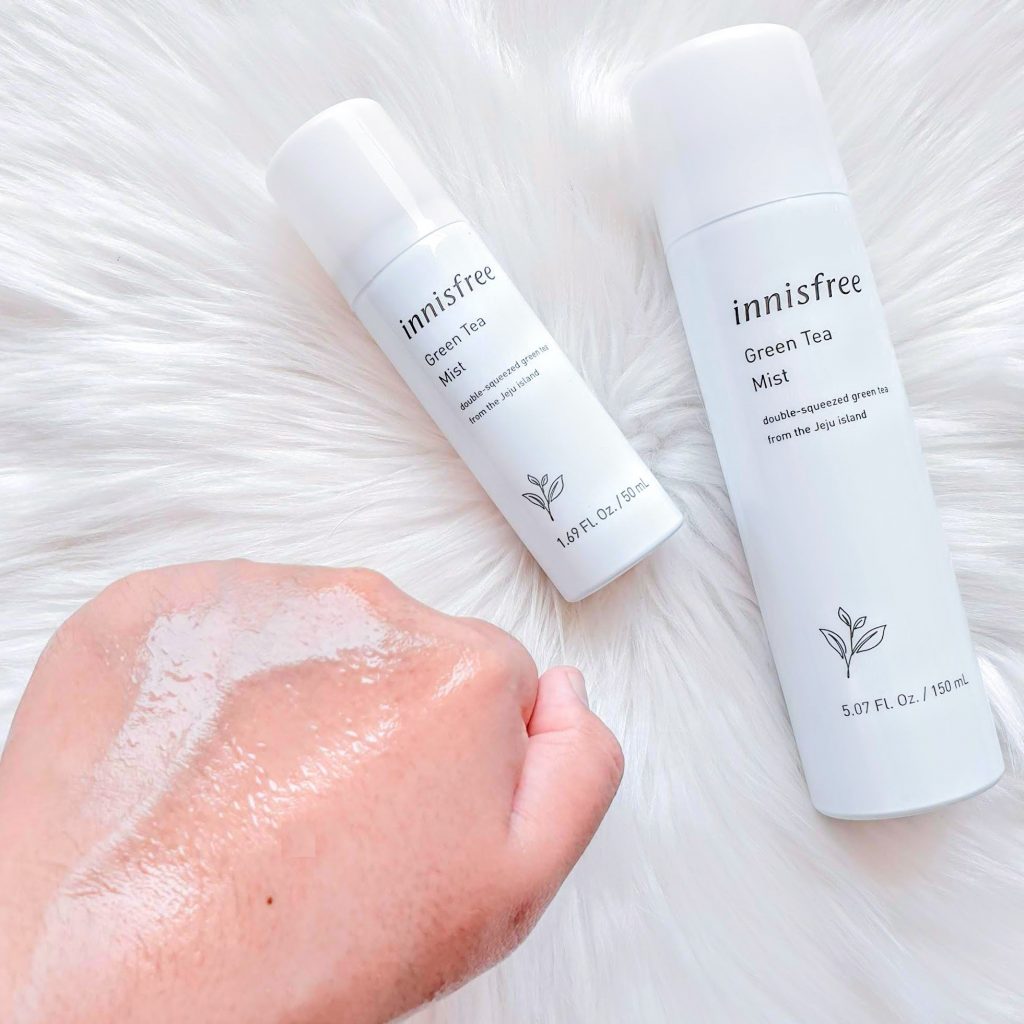 HOW TO USE
[Directions] Whenever your skin feels dry, spray onto face with your eyes closed. It can be applied before and after makeup.